Current Happenings and News
Thank you for your generous support! If you would like to make a donation, click here.
So much happens here each year. View our annual report.
Since the late 1960's, the Center has reflected the multiple needs and priorities of San Geronimo Valley and Nicasio residents. Our outstanding programs and services have a major impact on the quality of life for Valley residents from infants to seniors, families and singles, working people and retirees. We serve people from Woodacre, San Geronimo, Forest Knolls, Lagunitas, Point Reyes, Nicasio, Fairfax and other communities in Marin County. Thousands of people visit the Center each year to enjoy our arts, cultural, recreational and human services programs. Our youth programming serves dozens of families each year. We are proud to be the Heart of the Valley, playing a unique and vital role that enhances the lives and well-being of the people we serve.
In colaboration with West Marin Senior Services,
the San Geronimo Valley Community Center hosts a screening of the film
Being Mortal
Monday, February 22, 1:30 pm
Saturday February 27th, 8 pm
Barry "The Fish" Melton Band
$15 advanced/$20 at door
Having played together since the early 1980s, The Barry "The Fish" Melton Band continues to uphold the tradition of San Francisco Rock & Roll that put the Bay Area on the musical map in the mid 1960s. Their music is best summed up by a line from one of their songs – "When the band starts playing, I don't want to stop!!"
The all-star members of the band include:
Barry "The Fish" Melton – Former lead guitarist/singer with Country Joe & The Fish (He led the "No Rain" cheer at the 1969 Woodstock Festival). He is a founding member of Dinosaurs. Barry is residing in Clear Lake, California where he currently has a 35-year law practice.
Banana – Former keyboardist/guitarist/vocalist with The Youngbloods, Banana has recently been a member of the band Zero and The Michael Barclay Band.
Peter Albin – Original member of Big Brother & The Holding Company, his bass guitar and vocals backed up Janis Joplin. The guitar he used from 1965-1993 is enshrined in the Rock & Roll Hall of Fame.
Roy Blumenfeld – Best known for his drumming with the legendary band The Blues Project, Roy has recorded and performed with Seatrain and Nick Gravenites' Animal Mind.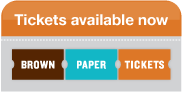 Open Mic @ the SGVCC
Hosted by MC See
Friday, March 4, 7 pm - 10 pm
All Ages, FREE
The Loft Teen Center (school year)- click here for sign up form. For 4th Grade & Up.
Senior Programs are hopping - click for details. Coming for lunch? Check out the menu.
Read highlights of our accomplishments in our most recent annual report - for example:
• 50 local Seniors, 60 years and over, were served healthy organic lunches each week – more than 4,000 meals annually.
• Our Food Bank provided 5,000 boxes of groceries and fresh produce to local residents.