TO BUY A TICKET NOW -
Click Here

Tickets will be held under your name at will call; they will not be mailed.
At all Events: no dogs except service dogs.

JAZZ IN SACRED SPACE: SCHAWKIE ROTH JAZZ QUARTET
Saturday, October 29, 8:00 pm
A unique acoustic jazz experience. Performing a suite in four parts: Love's Sacred Body by Schawkie Roth (set I) plus: A Love Supreme by John Coltrane (set II)
Schawkie Roth, tenor saxophone and musical director, Max Perkoff, piano, Spike Klein, drums, Jack Sayers, bass.
Tickets $20 in advance, $25 at the door. Send checks to Schawkie Roth, P.O. Box 58, Woodacre, CA 94973
Days of the Dead Book Launch
Sunday, October 30, 4:00 pm
San Rafael novelist James A. Jacobs will discuss and read from his historical thriller, Days of the Dead, Sunday, October 30, at 4 p.m. In Mexico, 1968, the year of the Olympics, activist students launch a summer-long protest aimed at reforming a ruthless, authoritarian government. Ten days before the games begin, army troops surround and ambush protesters and their supporters. Known as the Tlatelolco Massacre, hundreds are murdered and disappeared. Daniel Mendoza, a 28-year-old American journalist, violates his professional code by inserting himself into the conflict to avoid a "final solution." Instead, the crisis deepens, which threatens his life and the lives of those dearest to him.
Dirty Cello
Saturday, November 12, 8:00 pm
Doors open at 7:30, $15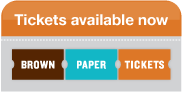 From China to Italy, and all over the U.S., Dirty Cello brings the world a high energy and unique spin on blues and bluegrass. Led by vivacious cross-over cellist, Rebecca Roudman, Dirty Cello is cello like you've never heard before. From down home blues with a wailing cello to virtuosic stompin' bluegrass, Dirty Cello is a band that gets your heart thumping and your toes tapping!
"Dirty Cello's music is all over the map: funky, carnival, romantic, sexy, tangled, electric, fiercely rhythmic, and textured, and only occasionally classical." Lou Fancher, Oakland Magazine.
"The band plays every style imaginable, and does some fantastic covers. (Their rendition of "Purple Haze" is incredible.) But what is most spectacular about them is hearing the depth of soul in Roudman's playing—it goes beyond what most people would expect from the instrument. She plays it with so much heart, you'll wonder why more bands don't have a cellist." Good Times Santa Cruz
Alive with the Dead/A Fly On the Wall with a Camera
Sunday, December 11th, 4:00 pm
Susana Millman was a West Marin resident in the late '70s and early '80s, and many of you may recall her clothing emporium (with partner Zuni Picarelli), What's In Store. In the middle 1980s she switched careers to photography, which coincidentally was about the time that she a) became a serious Dead Head and b) was marched down the aisle by Jerry Garcia at her marriage to the Dead's publicist . . . .
The end result of all this is a wonderful book called Alive with the Dead/A Fly On the Wall with a Camera, which she is publishing in October. It's a deluxe coffee table book, 9" by 12,", with 256 mostly color pages in a slip cover with very fancy foil stamping. It's unique among G.D. books in that most of the pictures are not of the band on stage but offstage and backstage, doing special projects and such.
After a slideshow/talk presentation on the book, Susana will sign copies while everyone enjoys the music of Dead Again, Petaluma's finest Dead cover band. A splendid time is guaranteed for all.
Michael McQuilkin Family Music Hour XII
Saturday, December 17th, 7 pm and Sunday, December 18th, 3 pm
Lagunitas School Multipurpose Room, 1 Lagunitas Road, San Geronimo (around the corner from SGVCC)
$10 suggested donation
Join us for a special evening and afternoon of music featuring some of the Valley's greatest musical talent! Hear the Chavez family singers, James Tolbert, Tealy Gapinski, Kira Thelin, Andrew Giacomini, the Purkeys, Josh Witt, Alexa Davidson, Alexander McQuilkin,and other featured performers with the Valley All-Star band, Tim Cain and the Lagunitas Horns.
Come find out why this event has been packed every time – it's so much fun! Bring the whole family – it's a great reunion for the returning college students and everyone else.
KIDS WELCOME! "Music brings families together!"